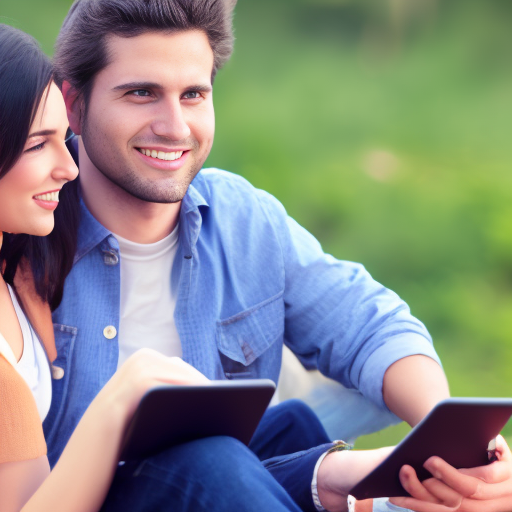 As a young woman living in the digital age, I can honestly say that I never thought my love life would be so tied to technology. But here we are in the era of E-romantic relationships and let me tell you, it has its pros and cons.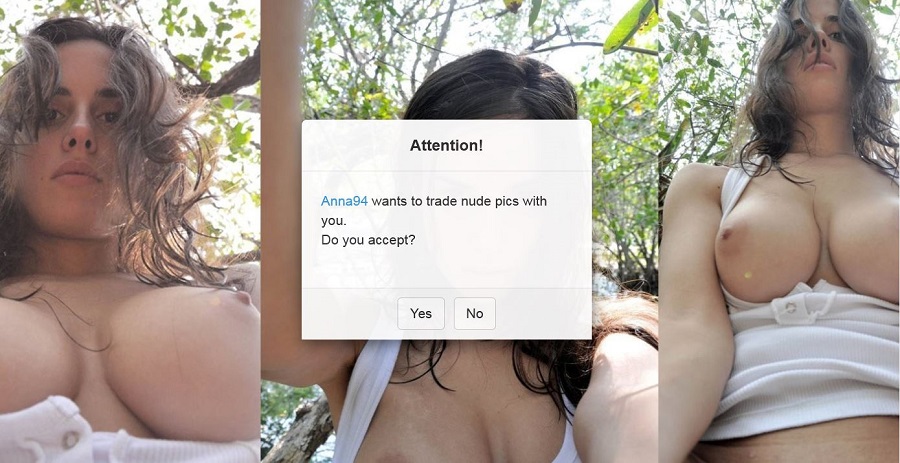 The convenience of being able to swipe through potential partners on dating apps like Tinder or Bumble is undeniably appealing. It saves time and energy that would otherwise be spent going out to bars or clubs hoping to meet someone. And hey, who doesn't love being able to do some light stalking before agreeing to a date?
But at the same time, there's something missing from these virtual interactions that can't be replicated through a screen. The butterflies in your stomach when you catch sight of your crush across the room, or the way your heart beats faster when they touch your hand – those are experiences that technology just can't deliver.
That being said, E-romantic relationships aren't all doom and gloom. In fact, I know several couples who met online and have gone on to establish happy long-term relationships.
My friend Ethan is one such success story. He'd been single for years after a messy breakup and was feeling pretty down about his prospects for finding love IRL (in real life). But then he decided to give online dating a try – mostly out of curiosity than anything else.
After swiping through countless profiles and enduring some truly terrible first dates (we've all been there), he finally matched with Sarah. Initially drawn together by their shared interests in indie music and Thai food, they quickly discovered that they had much more in common than just their hobbies.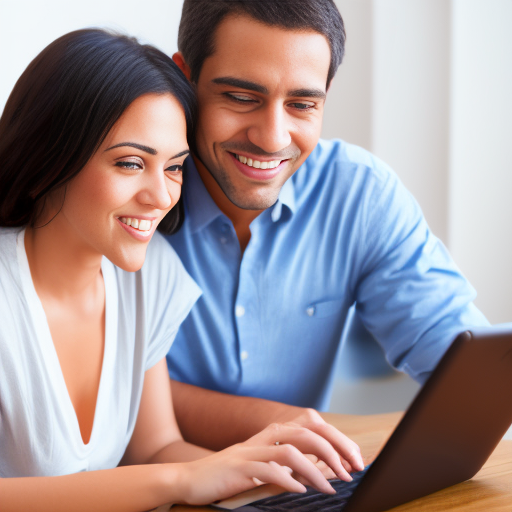 They started chatting every day via text message or FaceTime calls until eventually deciding it was time for an in-person meeting. And as cheesy as it sounds; sparks flew! They've now been dating happily for over two years with plans for moving into together soon!
Of course, not every e-romantic relationship ends in a happy ending. It's still a somewhat new territory with its own set of challenges. A common problem is the discouraging number of "ghosters" (people who suddenly stop responding to messages or disappear without warning) or "catfishes" (people who misrepresent themselves online).
But the trick is to not get discouraged. Yes, online dating can feel impersonal at times but there are genuine people out there looking for real connections.
So why not give it a try? Who knows? You might just be one swipe away from finding your soulmate! Just don't forget to keep your expectations realistic; E-romantic relationships take time and patience.
In conclusion, while modern technology has changed the way we approach love and romance, it doesn't have to be all bad. An open mind and an open heart can lead you down exciting new paths – even if those paths are paved by pixels instead of rose petals!